Charmlee Wilderness Park Loop
When:
September 24, 2022 @ 7:45 am
2022-09-24T07:45:00-07:00
2022-09-24T08:00:00-07:00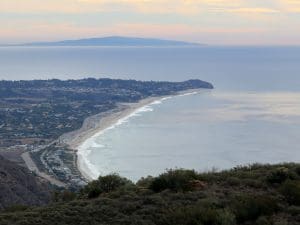 3.5 MRT Loop – Easy (~680′ elevation gain/loss)
DIRECTIONS TO THE TRAILHEAD: (ADDRESS = 2577 S. Encinal Canyon Road, Malibu, CA) In Simi Valley, take Highway 118 west to Highway 23. Take Highway 23 south to Highway 101. Head "south" [toward Los Angeles] on Highway 101 2.25 miles to the Westlake Blvd exit. Then drive south (toward the ocean) on Westlake Blvd (Hwy 23).
Drive 5.4 miles to the junction with Mulholland Highway; stay on the right [don't turn left]. At 7.2 miles the road splits into Decker Canyon Road (Hwy 23) to the left and Mulholland Highway to the right; stay to the left [don't turn right]. At 8.0 miles turn left (on Lechusa Road) at the road sign stating "1 mile to Charmlee Wilderness Park"). NOTE: Lechusa Road becomes Encinal Canyon Road 0.1 mile from its junction with Decker Canyon Road. At 9.3 miles turn right into Charmlee Wilderness Park (there's a sign, but it would be easy to drive past it due to the road curving to the left). Drive 0.25 mile to the parking lot on the right and park.
NOTE: Be sure to pay the $4.00 parking fee (extract an envelope, remove the blue "PERMIT" slip of paper from the envelope, insert $4.00 in the envelope, insert the envelope containing the money into the slot in the "Iron Ranger," and then place the blue "PERMIT" slip on the dashboard of your vehicle).
This area (also known as the Charmlee Natural Area) overlooks Malibu and the Pacific Ocean on its south side. It contains live oak woodlands, coastal sage scrub, and grassy meadows. The hike follows the Botany Trail to the Fire Ecology Trail to an ocean overlook, then other trails to an old reservoir and the ruins of the original ranch house.