Camp Three Falls to Lilly Meadows
When:
October 5, 2019 @ 7:00 am
2019-10-05T07:00:00-07:00
2019-10-05T07:15:00-07:00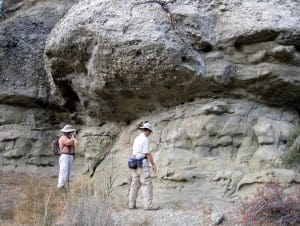 Meet at 7:00 AM at the 118 & Stearns St. Park & Ride. Bring your camera, water and lunch. Wear boots.
7.75 MRT – Moderate to Strenuous (1,350′ elevation gain/loss)
Click here for the weather forecast near the trailhead.
Our hike will start at the entrance (~5,255') to the Boy Scouts of America's "Camp Three Falls" in the Lockwood Valley.  We'll follow the dirt road to North Falls, a seasonal waterfall.  The trail (22W02) then rises somewhat steeply along the stream in a narrow canyon as it begins climbing the forested southern slope of Sawmill Mountain eventually taking us to our turnaround point at lovely Lily Meadows (~6,500').  We'll return the way we came.